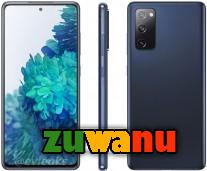 The Samsung Galaxy S20 Fan Edition (FE) is a remarkable addition to the Galaxy S20 series, offering an enticing combination of impressive features, affordability, and a stylish design. In this article, we will delve into every aspect of the Galaxy S20 FE, from its pricing and specifications to its network capabilities, display quality, battery life, performance, and a comparison with other smartphones in its segment. Let's explore everything you need to know about this device.
Price: The Galaxy S20 FE strikes a balance between top-tier features and a reasonable price point. At its launch, the phone was priced competitively, making it an appealing option for those seeking flagship-level performance without breaking the bank. The exact price may vary based on region and storage capacity, but it typically falls in the mid-range segment, making it an attractive proposition for budget-conscious consumers.
RAM and Storage: The Galaxy S20 FE offers ample power and storage to handle demanding tasks and store a significant amount of data. It comes equipped with a generous 6 GB or 8 GB of RAM, depending on the variant, allowing for smooth multitasking and seamless app switching. In terms of storage, users have the option to choose between 128 GB and 256 GB, with the added benefit of expandable storage via a microSD card.
Network Compatibility: The Galaxy S20 FE supports a wide range of network bands, ensuring compatibility with various carriers across the globe. It features 4G LTE connectivity, enabling fast data speeds and reliable network coverage. Additionally, the device supports 5G connectivity, providing access to the next-generation network technology for faster download and upload speeds, reduced latency, and an enhanced overall mobile experience.
Display Quality: One of the standout features of the Galaxy S20 FE is its impressive display. The phone boasts a 6.5-inch Super AMOLED display with a resolution of 2400 x 1080 pixels. This results in a pixel density of approximately 407 pixels per inch, delivering sharp and vibrant visuals. The screen also supports a 120Hz refresh rate, offering smooth scrolling and improved responsiveness.
Battery Life: The Galaxy S20 FE is equipped with a robust 4,500mAh battery, ensuring all-day usage without frequent recharges. The device supports fast charging, both wired and wireless, allowing for quick and convenient power top-ups. With its efficient power management and adaptive battery technology, the S20 FE maximizes battery life, providing a reliable and long-lasting experience.
Performance: Under the hood, the Galaxy S20 FE houses a powerful processor that delivers exceptional performance. Depending on the region, the phone is powered by either the Qualcomm Snapdragon 865 or the Samsung Exynos 990 chipset. Both variants offer snappy and responsive performance, enabling smooth multitasking, resource-intensive gaming, and fast app loading times. The combination of the powerful chipset and ample RAM ensures a lag-free user experience.
Speed Comparison with Other Phones: In terms of speed and performance, the Galaxy S20 FE stands tall among its competitors in the mid-range segment. With its flagship-level chipset and generous RAM, the phone performs admirably in comparison to other devices in its price range. It excels in handling intensive tasks and demanding applications, making it a great choice for power users and mobile gamers.
Camera Capabilities: The Galaxy S20 FE features a versatile triple-camera setup on the rear, consisting of a 12 MP main camera, a 12 MP ultra-wide camera, and an 8 MP telephoto camera. This configuration allows users to capture stunning photos with excellent detail, vibrant colors, and impressive dynamic range. The phone also supports 4K video recording at 60 frames per second, ensuring high-quality video content creation. On the front, there is a 32 MP selfie camera that produces sharp and detailed self-portraits.
Samsung Galaxy S20 Fan Edition:
| Specification | Details |
| --- | --- |
| Price | Competitive, falls in the mid-range segment |
| RAM | 6 GB or 8 GB (depending on variant) |
| Storage | 128 GB or 256 GB (expandable via microSD card) |
| Network Compatibility | 4G LTE and 5G connectivity |
| Display | 6.5-inch Super AMOLED, 2400 x 1080 pixels |
| Battery | 4,500mAh, supports fast charging (wired and wireless) |
| Processor | Qualcomm Snapdragon 865 or Samsung Exynos 990 |
| Camera | Triple-camera setup (12 MP main, 12 MP ultra-wide, 8 MP telephoto) |
| Front Camera | 32 MP |
| Video Recording | 4K at 60 frames per second |
| Other Features | 120Hz refresh rate, water and dust resistance (IP68) |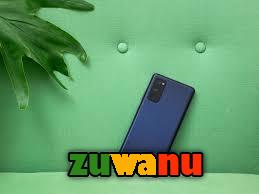 Conclusion: The Samsung Galaxy S20 Fan Edition offers an exceptional combination of features, performance, and affordability. With its competitive pricing, generous RAM, impressive display, long-lasting battery, and powerful camera capabilities, the S20 FE stands out as an excellent choice in the mid-range smartphone market. Its seamless performance and ability to handle demanding tasks make it a reliable companion for users seeking a flagship-like experience. Whether you're a tech enthusiast, a mobile gamer, or a photography enthusiast, the Galaxy S20 FE is certainly a device worth considering.