Sold Out
Give away (Gifts)
2 months ago
Orodo

,

Imo

,

Nigeria
99 views
Since 2023
1 ad
Since 2023
4 ads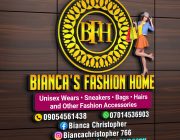 Since 2023
69 ads
Since 2023
21 ads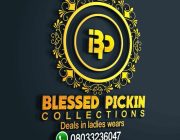 Since 2022
2 ads
Since 2022
0 ads
Since 2022
2 ads
Since 2022
45 ads
Zuwanu: Nigeria's Premier Online Classified Listing Marketplace
Welcome to Zuwanu, your go-to destination for hassle-free buying and selling in Nigeria. We are your trusted platform for free classified ads, connecting buyers and sellers across the nation in a convenient and user-friendly way.
Why Choose Zuwanu?
1. **Buy and Sell in Nigeria**:
Whether you're looking to buy or sell, Zuwanu is the ultimate marketplace tailored for Nigerians. Discover a wide range of products and services right here.
2. **Free Classified Ads in Nigeria**:
We believe that everyone should have the opportunity to advertise their items without breaking the bank. At Zuwanu, posting classified ads is absolutely free.
3. **Online Buying and Selling**:
With Zuwanu, you can browse and list your items online, making the buying and selling process efficient and convenient.
4. **Trusted Buying and Selling Site in Nigeria**:
We've built a reputation for reliability and security. Rest assured that your transactions are protected, and you can trust the people you're dealing with.
5. **Extensive Classified Ads in Nigeria**:
Explore a diverse array of classified ads covering everything from electronics and fashion to real estate and services. Zuwanu is your one-stop destination for all your needs.
6. **Inspired by OLX Nigeria**:
Building on the legacy of OLX in Nigeria, Zuwanu continues to provide a seamless and familiar platform for online classified listings.
7. **Where to Buy and Sell Used Items Online in Nigeria**:
If you're on the hunt for pre-loved treasures or want to give your items a new home, Zuwanu is the perfect place to connect with buyers and sellers of used goods.
8. **Nigeria Marketplace**:
Zuwanu proudly serves as Nigeria's marketplace, connecting people from Lagos to Abuja, Port Harcourt to Kano, and everywhere in between.
9. **Sell Your Stuff Online for Free**:
Looking for a platform to declutter your home or sell items you no longer need? Zuwanu lets you sell your stuff online for free, making it easy to find interested buyers.
At Zuwanu, our mission is to empower Nigerians to unlock the value in their possessions and find great deals on the items they desire. Whether you're a buyer or a seller, join us today and experience the convenience of online classified listings like never before. Zuwanu – Where Nigeria Buys and Sells!