Table of Contents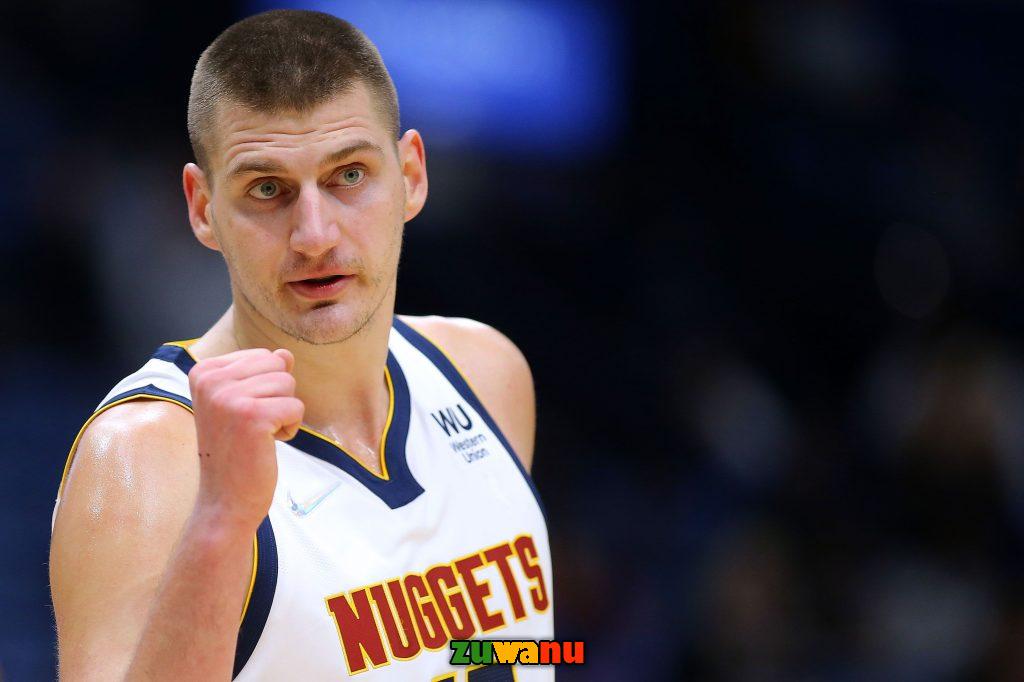 In the realm of professional basketball, few names shine as brightly as Nikola Jokić. Hailing from Serbia, Jokić has taken the NBA by storm with his exceptional skills, unique playing style, and unrelenting passion for the game. As we delve into his illustrious career, it is only fitting to explore not only his net worth but also the significant role played by his brothers and the impact his wife has had on his life.
Nikola Jokićs Early Life and Rise to Prominence
Born on February 19, 1995, in Sombor, Serbia, Nikola Jokić grew up in a sports-oriented family. His older brothers, Strahinja and Nemanja, had a profound influence on his development as a basketball player. Together, the three siblings would compete fiercely in backyard matches, honing their skills and pushing each other to the limit.
Jokić's journey to basketball stardom began when he joined the KK Mega Basket youth academy in Serbia. His exceptional talent quickly caught the attention of scouts, and he made his professional debut with Mega Vizura, a Serbian basketball club, in 2012. It was during his time with Mega Vizura that Jokić's unique playing style and versatility began to captivate audiences and scouts worldwide.
NBA Career and Achievements
In 2014, Nikola Jokić declared himself eligible for the NBA draft. The Denver Nuggets selected him with the 41st overall pick, a decision that would soon prove to be one of the most fruitful in franchise history. Upon joining the Nuggets, Jokić showcased his exceptional passing ability, court vision, and basketball IQ, making an immediate impact as a rookie.
Since then, Jokić has consistently elevated his game, rapidly establishing himself as one of the premier centers in the NBA. His diverse skill set allows him to dominate the court, whether it be through his exceptional passing, post moves, or outside shooting. Jokić's ability to orchestrate the offense from the center position is a rarity, making him a truly unique player.
His remarkable performances have garnered numerous accolades, including multiple NBA All-Star selections. In 2021, Jokić reached the pinnacle of individual success by being named the NBA Most Valuable Player (MVP), becoming the first center to win the prestigious award in over 20 years. His MVP campaign showcased his exceptional statistical output, leadership, and impact on the court, further solidifying his status as a true superstar.
Net Worth and Earnings of Nikola Jokić
Nikola Jokić's on-court brilliance has translated into substantial financial success. As of 2021, Jokić's estimated net worth is approximately $30 million, primarily derived from his NBA contracts, endorsements, and various investments. In 2018, he signed a five-year contract extension with the Denver Nuggets worth $148 million, solidifying his status as the franchise cornerstone.
Additionally, Jokić has secured several lucrative endorsement deals, further boosting his financial standing. Companies such as Nike, Coca-Cola, and New Balance have recognized his marketability and global appeal, resulting in mutually beneficial partnerships.
Family Influence: Brothers Strahinja and Nemanja
Nikola Jokić's brothers, Strahinja and Nemanja, have played an integral role in his journey to success. While Strahinja and Nemanja did not achieve the same level of basketball prowess as Nikola, their support and guidance have been invaluable.
Strahinja, the eldest brother, served as Nikola's mentor during his early years, sharing his knowledge and experiences. Nemanja, on the other hand, worked closely with Nikola, serving as his agent, negotiating contracts, and ensuring his best interests were always protected.
Their bond extends beyond the basketball court, as the Jokić brothers share an unbreakable familial connection, reminding us that success is often a result of the support and love of those closest to us.
The Influence of his Wife, Natalija Macesic
Behind every great man is an equally great woman, and in Nikola Jokić's life, that woman is Natalija Macesic. The couple met in 2013 and tied the knot in 2018. Natalija has been a constant source of support and stability for Jokić, providing him with a loving home and a strong foundation.
While Natalija prefers to maintain a low public profile, her presence is felt in Jokić's life both on and off the court. She has been his steadfast supporter, accompanying him to games and cheering him on from the sidelines. Her calming presence and unwavering belief in Jokić have undoubtedly contributed to his success.
Conclusion
Nikola Jokić's rise from humble beginnings in Serbia to NBA stardom is a testament to his unwavering determination, exceptional talent, and the support of his loved ones. With a net worth of $30 million, Jokić has not only achieved financial success but has also left an indelible mark on the basketball world.
Furthermore, the influence of his brothers, Strahinja and Nemanja, and the unwavering support of his wife, Natalija Macesic, have played a pivotal role in shaping Jokić's career and personal life. Together, they form a tight-knit unit that propels Jokić forward, both on and off the court.
As Nikola Jokić continues to dominate the NBA with his exceptional skills and unparalleled versatility, his legacy as one of the greatest centers in basketball history is all but assured. Through his dedication, talent, and the support of his loved ones, Jokić has become an inspiration to aspiring athletes around the world, proving that dreams can indeed become a reality with hard work, perseverance, and a strong support system.