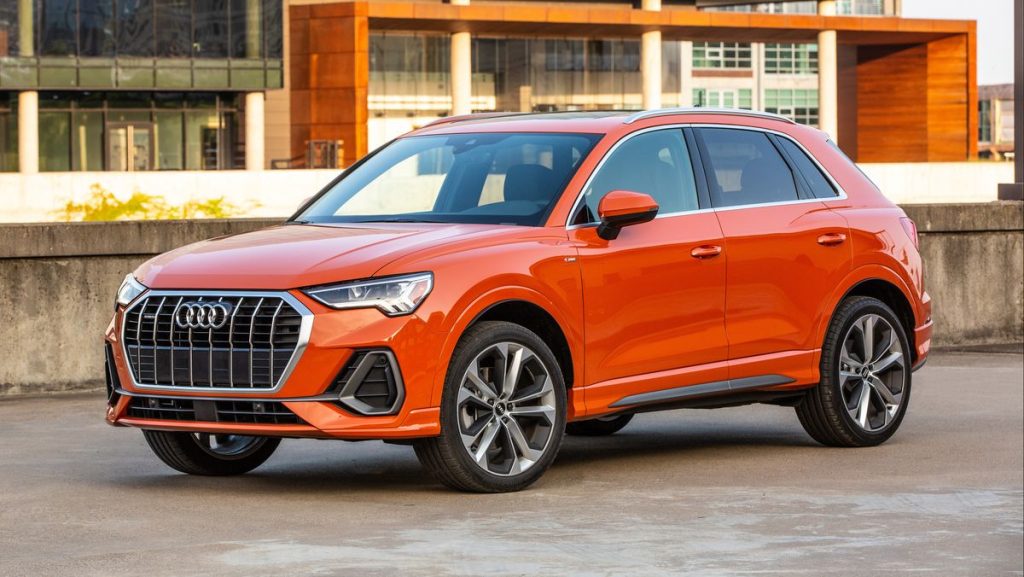 Introducing you to Audi Q3 2023 q3 specs
This Audi Q3 Suv is specifically built to match everything a car should be like in 2023, its well arranged and beautiful, its impressive to know that the Audi Q3 base 40 spec is a classic vehicle powered by a Turbocharged supper powered 4 cylinder engine which as 184 Horse power, while the spec Base 45 has a more advanced engine which has 228 horse power.
Though the cargo chambers is not very large, the car is well built and fits the money you spend on it as it offers smooth and gallop free driving experience.
The audi Q3 is an all wheel drive SUV, with smooth driving and has lots of smart Technologies that will help you have a better driving experience.
The New Features in Audi Q3 2023
It received a new design for the smartphone wireless charging system, which didn't loose its locations, there are 3 different excellent wheel designs for the Q3 which gives it a magical look from the outside.
Going for the best features among the specs of audi Q3 the Base 45 is more advanced than the base 40.
You may Like>> 2022 Toyota highlander design, reliability what we know about highlander now
Engine Performance and Car Transmission
The 8 speed Audi Q3 is blessed by specially built 184hp and 228hp 4 cylinder engine an automatic Transmission. the gear shifting is smooth and responsive though it lacked some strength when compared to some similar vehicles. the suspension systems works just fine.
Fuel Economy
the Q3 40 will deliver up to 23 mpg in the city and 30 mpg on the highway. The Q3 45 is rated for 21 mpg city and 28 mpg highway.
Interior, Comfort, and Cargo space.
Though the back seat lacks enough leg room for adult passengers, There is great improvements on the Audi Q3. lots of classic features improved are the leather seats, the front seat has nicely built adjustment systems, panoramic sunroof. giving more tune to its comfort-ability includes a digital gauge cluster, micro-suede on both dashboard and doors. he cabin is roomy than the previous models.
Also checkout >>
The price of lexus lx600 right now in Nigeria
Connectivity and Infotainment.
This vehicles has MMI infotainment system that supports android auto and apple carplay. some models of the Audi Q3 has 10.1 inches screen while other specs has 8.8 inches touchscreen which offers same features. the Audi Q3 has wireless charging system, 15 speaker sonos stereo system for music at 68 watt and a SiriusXm satellite radio connectivity.
Safety and Driver-Assistance Features.
There are some High class Technologies on the Q3 that offers support or driver assistance these includes, Auto E-braking system, High Beam headlights, Lane departure warning, Adaptive cruise control system.
Audi Q3 Warranty and Maintenance Coverage
Audi provides a limited and power-train warranty on Their Q3. However, it lacks a complimentary scheduled maintenance plan. the Q3 Warranty are as follows
Limited warranty covers four years or 50,000 miles.
Power-train warranty covers four years or 50,000 miles.
No complimentary scheduled maintenance.
Join us on Anythingnaija
2023 Audi q3 price.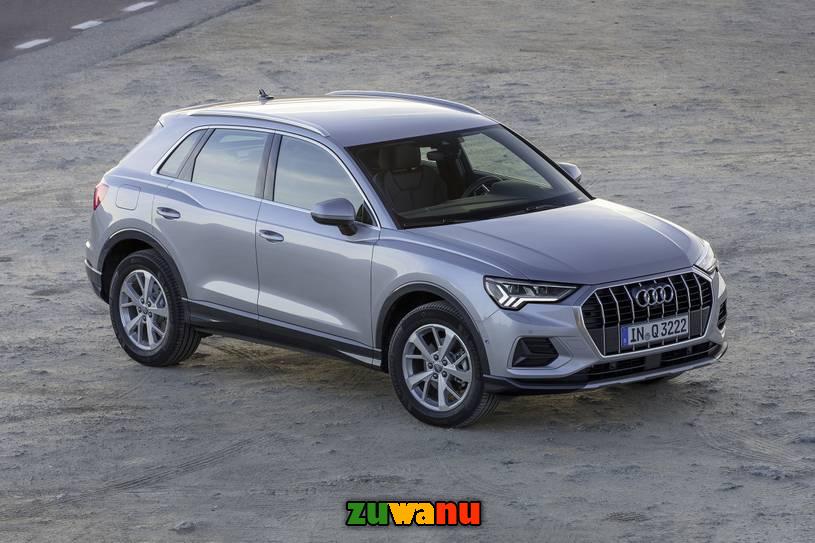 The Q3 2023 prices Starts from $36,400 – $42,000 for the base 40 and base 45 models of Audi Q3 cars. doing the conversion to Nigerian Naira the Audi Q3 2023 model costs 15,957,360.00 Naira for the base 40 and 18,616,920 naira for the base 45 of Q3 these excludes shipping fee to Nigeria.