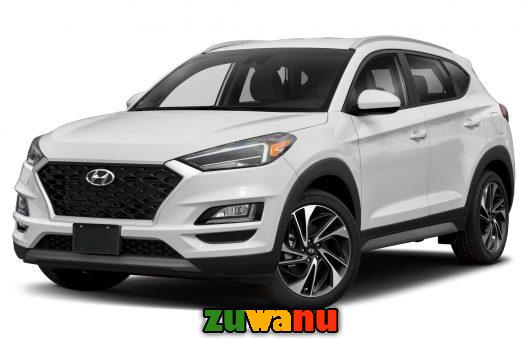 2021 Hyundai Tucson price in Nigeria: introduction.
The 2021 Hyundai Tucson is a compact crossover SUV that offers a stylish design, a comfortable interior, and a wide range of features. In Nigeria, the price of the 2021 Tucson ranges from NGN 9,000,000 to NGN 11,500,000, depending on the trim level and options chosen.
One of the standout features of the 2021 Tucson is its sleek and modern design. The exterior features a bold front grille, sleek headlights, and muscular fenders, giving the SUV a sporty and aggressive look. The interior is equally impressive, with high-quality materials and comfortable seats that provide excellent support for long trips.
Top electric car to own and their prices now
Technology and infotainment's.
In terms of technology, the 2021 Tucson comes equipped with a range of advanced features, including a touchscreen infotainment system, a premium sound system, and a suite of safety features. The infotainment system is easy to use and offers a range of connectivity options, including Apple CarPlay and Android Auto. The safety features, meanwhile, include blind-spot monitoring, rear cross-traffic alert, and lane-keeping assist, which can help prevent accidents on the road.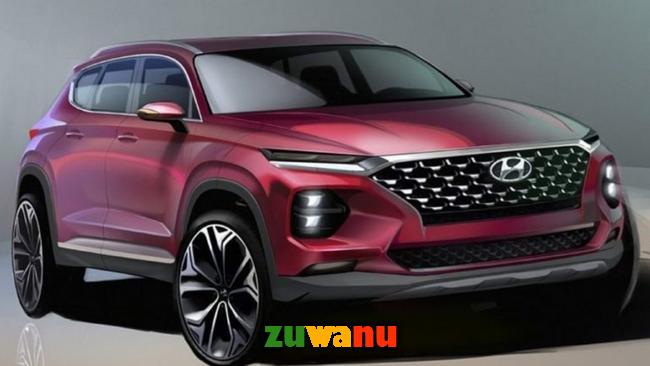 Potential issue with Tucson 2021.
One potential issue with the 2021 Tucson is its fuel efficiency. While the SUV is not necessarily known for being particularly fuel-efficient, there are some concerns that it may not be as efficient as some of its rivals in the compact crossover SUV segment. This could be a problem for consumers who are looking for a vehicle that is able to save them money on gas, especially given the current high cost of fuel in Nigeria.
Structural design and comfort.
Overall, the 2021 Hyundai Tucson is a solid option for consumers who are looking for a stylish and well-equipped compact crossover SUV. While its fuel efficiency may be a potential concern, its attractive design, comfortable interior, and advanced features make it a compelling choice in the Nigerian market.
The 2021 Hyundai Tucson is a versatile and reliable SUV that offers a comfortable ride, plenty of cargo space, and a powerful engine.
When it comes to cargo space, the Tucson has plenty to offer. With the rear seats up, it has 31.0 cubic feet of cargo space. Fold the rear seats down, and this increases to a generous 61.9 cubic feet. This is more than enough space for groceries, luggage, and other everyday items. The Tucson also features a hidden storage compartment under the cargo floor, which is perfect for storing valuables out of sight.
The Tucson also offers plenty of legroom for passengers. The front seats have 41.5 inches of legroom, while the rear seats have 38.2 inches. This means that even taller passengers will have plenty of room to stretch out and relax on long journeys.
Engine, speed and ride experience.
Under the hood, the Tucson is powered by a 2.4-liter inline-four engine that produces 181 horsepower and 175 lb-ft of torque. This is paired with a six-speed automatic transmission, which helps the Tucson accelerate smoothly and provide a smooth ride.
The Tucson also comes equipped with a range of advanced safety features, such as blind spot detection, lane departure warning, and automatic emergency braking. These features help to keep drivers and passengers safe on the road.
Competitors.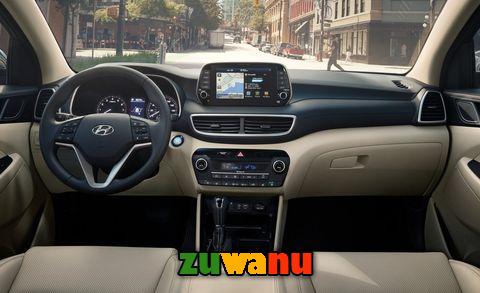 When it comes to competitors, the Tucson stacks up well against other popular SUVs in its class. The Honda CR-V, Toyota RAV4, and Nissan Rogue are all popular options in this segment, but they all fall short in terms of cargo space compared to the Tucson. The Honda CR-V has a maximum cargo space of 75.8 cubic feet, while the Toyota RAV4 has a maximum of 69.8 cubic feet. The Nissan Rogue only offers a maximum of 70 cubic feet of cargo space.
In terms of legroom, the Tucson also outperforms its competitors. The Honda CR-V has 40.4 inches of front legroom and 38.3 inches of rear legroom.
Create a profile on anythingnaija.com