Introduction to wizkid net worth 2022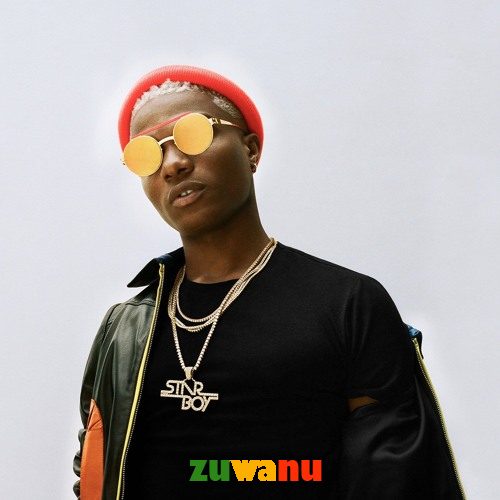 Wizkid, whose real name is Ayodeji Ibrahim Balogun, is a Nigerian singer and songwriter who has taken the global music scene by storm. He has become one of the most influential and popular musicians in Africa and the world at large. His success has been marked by numerous awards and nominations, including BET Awards, MOBO Awards, and the MTV Europe Music Awards.
Wizkid was born on July 16, 1990, in Surulere, Lagos, Nigeria. He began his music career at the age of 11 when he formed a group called Glorious Five with his friends. Wizkid later joined a band called the Empire Mates Entertainment (EME) and was signed to the label in 2009. His debut album, "Superstar," was released in 2011, and since then, he has released three more albums and numerous hit singles.
As of 2022, Wizkid's net worth is estimated to be around $30 million, according to Forbes. He has built his fortune through his music career, brand endorsements, and business ventures.
Music Career
Wizkid's music career has been the primary source of his wealth. He has released several successful albums and hit singles, which have earned him millions of dollars in royalties and performance fees. His debut album, "Superstar," was a commercial success and featured hit singles such as "Holla at Your Boy," "Tease Me," and "Don't Dull."
Wizkid's second album, "Ayo," was also a commercial success and featured hit singles such as "Jaiye Jaiye" and "Ojuelegba." The album was also nominated for several awards, including the Best Album of the Year at the 2015 Nigeria Entertainment Awards.
His third album, "Sounds from the Other Side," featured international collaborations with Drake, Chris Brown, and Ty Dolla $ign, among others. The album was a commercial success and featured hit singles such as "Come Closer" and "Daddy Yo."
Olamide, latest song, Life Story of Nigerian Most influential Musician Olamide Gbenga Adedeji updated
Wizkid's fourth and most recent album, "Made in Lagos," was released in 2020 and features collaborations with Skepta, Damian Marley, and H.E.R. The album was a commercial and critical success and featured hit singles such as "No Stress" and "Essence."
Brand Endorsements
Wizkid's popularity has attracted numerous brand endorsements from local and international companies. He has been the brand ambassador for several companies, including Pepsi, MTN Nigeria, and Glo. He has also worked with international brands such as Nike and Dolce & Gabbana.
Wizkid's endorsement deals are estimated to be worth millions of dollars. In 2018, he signed a multi-year endorsement deal with Ciroc, a premium vodka brand. The deal was reportedly worth $3 million, making him the first African artist to sign a deal with the brand.
Business Ventures
Apart from his music career and brand endorsements, Wizkid has also ventured into business. He is the CEO of Starboy Entertainment, a music label he founded in 2013. The label has signed several artists, including Terri, Spotless, and Ceeza Milli.
In 2018, Wizkid launched his clothing line, Starboy, in collaboration with Nike. The clothing line features a range of streetwear, including t-shirts, sweatshirts, and joggers. The collection was a commercial success and sold out within minutes of its release.
Wizkid also has a record label partnership with RCA Records, a subsidiary of Sony Music. The partnership is aimed at promoting African music globally and has seen the release of several successful projects, including Wizkid's "Sounds from the Other Side" album.