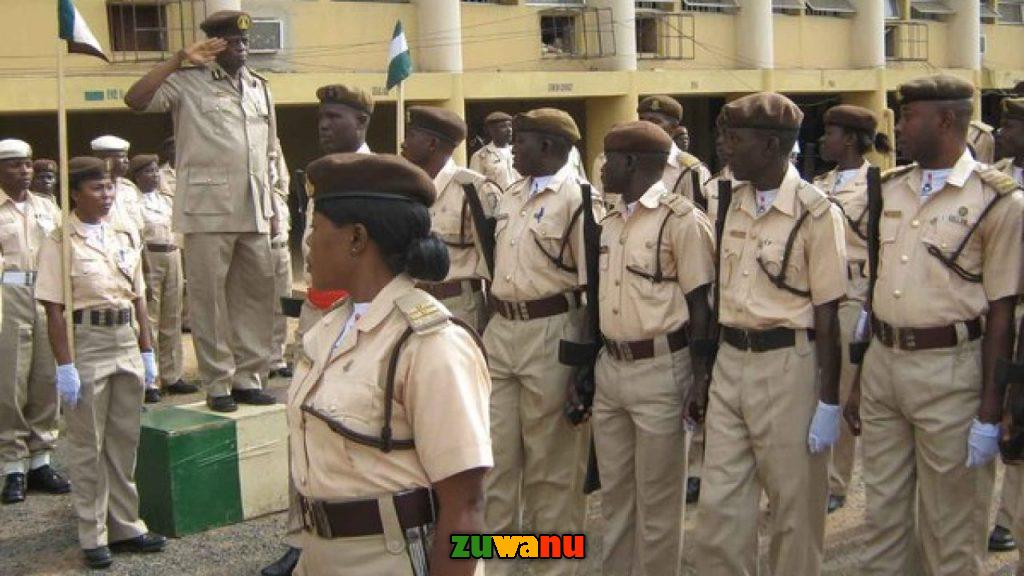 On Monday 16th January 2023, The Nigeria Immigration service announced that it has opened its portal for its 2023 Job recruitment and urged interested people to apply immediately. now we will let you know how to apply and how to know if you are qualified to apply for the immigration recruitment 2023.
Departments you can apply for on the ongoing immigration recruitment 2023.
The body has Hinted that you can apply for Civil defense, correction and fire fighting and immigration services and urged applicants to come forward with their application letters.
Immigration recruitment Nigeria 2023: What you should know.
1. Start and end dates of application
The application into the NIS began on Monday, January 16, 2023, and will end on January 30, 2023.
2. How to apply.
All NIS Applications shall be made online on their website www.cdcfib.career. And candidates are expected to log on to the portal to fill out and submit the application form. Candidates are advised to print out the Referee forms which must be duly completed for submission during the Screening.
3. Positions available and their qualifications
Category A: Superintendent Cadre:
i. Superintendent of Immigration (SI) compass 11 professional (Doctors): Applicants must possess a first degree in MBBS from a recognised institution of higher learning and an NYSC discharge/exemption certificate.
ii. Deputy Superintendent of Immigration (DSI) CONPASS 10 professional (pharmacists): Applicants must possess a first degree in Pharmacy from a recognised institution of higher learning and an NYSC discharge/exemption certificate.
iii. Assistant Superintendent of Immigration II (ASI) CONPASS 08: Applicants must hold a bachelor's degree, Higher National Diploma or its equivalent from a recognised institution.
Category B: Inspectorate Cadre:
i. Assistant Inspector Immigration (All) General Duty CONPASS 06; Applicants must be holders of a National Diploma, NCE or Advance NABTEB obtained from recognised institutions.
Category C: Assistant Cadre:
i. Immigration Assistant; (IA I11) CONPASS 03 General Duty: Applicants must be holders of GCE Ordinary Level, SSCE/NECO, GCE or its equivalent with a minimum of 4 credits in not more than two (2) sittings, which must include English and Mathematics.
ii. Immigration Assistant III (IA III CONPASS 03 Artisans: a) motor driver b) Mechanic: Applicants must be holders of ordinary level SSCE or its equivalents and appropriate trade test certificate."
3. Nationality of applicants
The NIS said all applicants must be Nigerians by birth.
4. Documents needed for application
i.National Identity Number
ii. e-copy of certificates and requisite qualifications in the section of the application.
iii. Certificates of medical fitness from government-recognised hospitals.
5. Test of drugs or other substances
All applicants must do a drug test to be qualified for the recruitment.
6. Financial stability
Although the NIS did not state an amount to have for its financial status, it said any of its applicants must not be 'financially embarrassed'.
7. Age limits
All applicants must be between the ages of 18 years and 30 years with the exception of doctors and pharmacists who must not be more than 35 years.
8. Computer Literacy
Although, this is not a must to have, the NIS has considered it an added advantage for applicants.
9. Chest measurement
The applicant's chest measurement only applies to men and must not be less than 0.87.
10. Failure to submit the certificate
NIS said any certificate or qualification not declared and accepted during documentation should not be accepted after the recruitment.
11. Disqualification
NIS said candidates with multiple applications shall be disqualified.
12. Exam mode
The recruitment exam mode shall be a Computer Based Test for shortlisted candidates and an appropriate time and date shall be communicated Through radio and online publications.