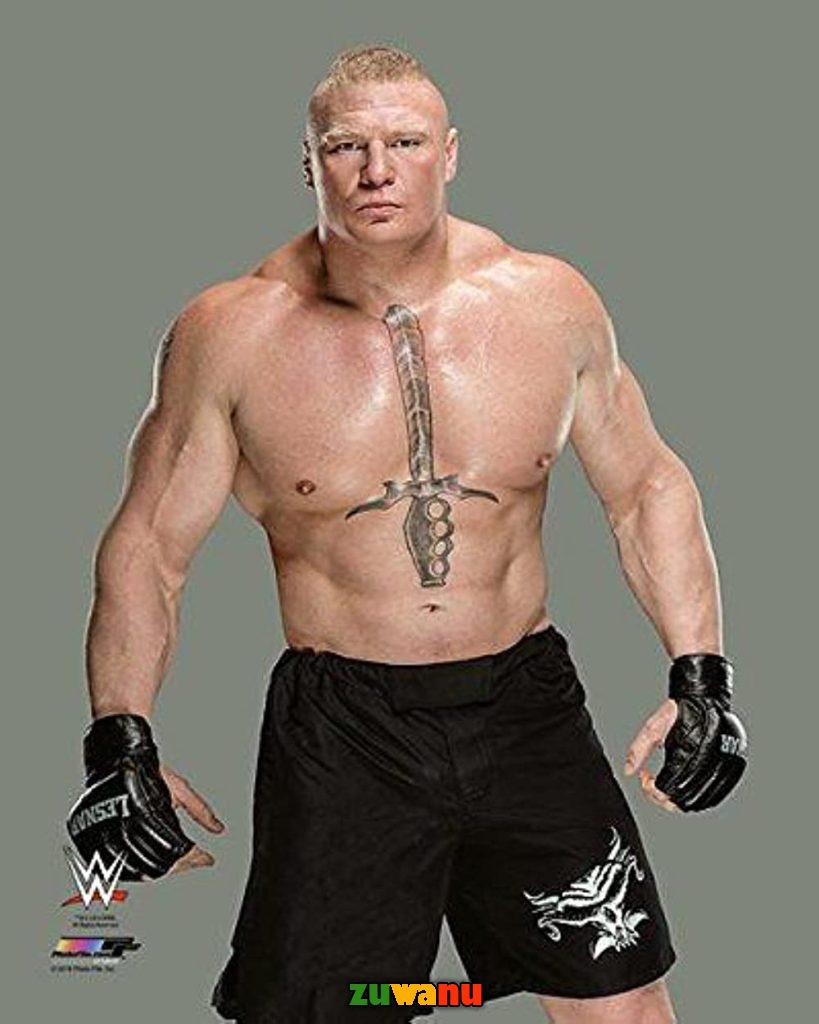 Brock Lesnar is a name that has become synonymous with American professional wrestling. Known for his imposing physique and unmatched strength,Brock Lesnar is widely considered to be one of the greatest wrestlers of all time. In this essay, we will take a closer look at Lesnar's biography, family, career, net worth, properties and cars owned, and his personality.
Biography: Brock Lesnar
Brock Lesnar was born on July 12, 1977, in Webster, South Dakota. He grew up on a farm, where he learned the value of hard work and dedication from a young age. Lesnar was a standout athlete in high school, excelling in wrestling, football, and track and field. He went on to attend the University of Minnesota, where he continued to wrestle and became a two-time NCAA heavyweight wrestling champion.
Age and Family:
As of 2023, Brock Lesnar is 45 years old. He was born to Stephanie and Richard Lesnar. Lesnar has three siblings, namely Chad Lesnar, Brandi Lesnar, and Troy Lesnar. In 2006, he married Rena Greek, better known as Sable, a former professional wrestler and model. The couple has two children together, Turk and Duke.
Career:
Lesnar began his professional wrestling career in 2000, when he signed with the World Wrestling Federation (now known as WWE). He quickly rose to stardom, winning the WWE Championship within a year of his debut. Lesnar's dominance in the ring earned him the nickname "The Next Big Thing," and he became one of the most popular wrestlers in the world.
In 2004, Lesnar stunned the wrestling world by leaving the WWE to pursue a career in the National Football League (NFL). He signed with the Minnesota Vikings but was cut from the team before the start of the season. Lesnar then turned his attention to mixed martial arts (MMA), signing with the Ultimate Fighting Championship (UFC) in 2008.
Lesnar's MMA career was just as impressive as his wrestling career. He won the UFC Heavyweight Championship in just his fourth fight and defended the title twice before being forced to retire due to health issues. Lesnar returned to WWE in 2012 and has since won several more championships, including the Universal Championship and the WWE Championship.
Net Worth:
Brock Lesnar's net worth is estimated to be around $28 million. He has earned his fortune through his successful wrestling and MMA careers, as well as through various business ventures. Lesnar is also known for his frugal lifestyle and is rumored to live a relatively modest life despite his massive wealth.
Properties and Cars Owned: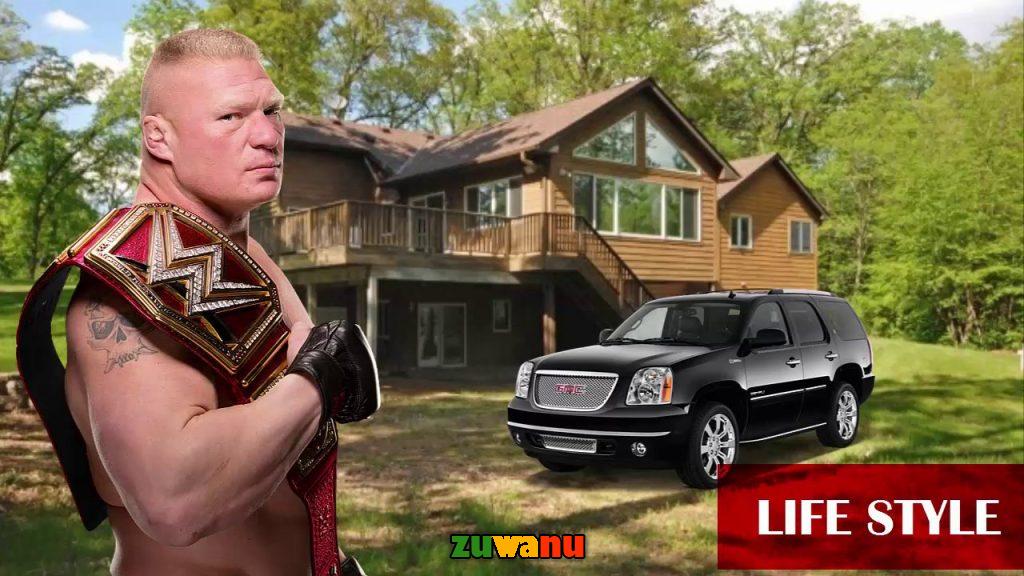 Brock Lesnar owns several properties across the United States, including a ranch in Minnesota and a home in Saskatchewan, Canada. He is also known to own a private jet, which he uses to travel to wrestling events and other appearances. As for his cars, Lesnar is known to be a fan of muscle cars and has been spotted driving a Dodge Challenger and a Cadillac CTS-V.
Personality:
Brock Lesnar is known for his intense and intimidating personality both in and out of the ring. He is notoriously private and rarely gives interviews, preferring to keep his personal life out of the public eye. Lesnar is also known for his work ethic and dedication to his craft, which has helped him achieve success in both wrestling and MMA.
Despite his tough exterior, Lesnar is said to be a devoted family man and is known to be close with his wife and children. He is also known for his philanthropic efforts, particularly his support of children's charities and organizations that help veterans.
In conclusion, Brock Lesnar is a larger-than-life figure in the world of professional wrestling and MMA. His impressive career and net worth are a
testament to his hard work and dedication, both inside and outside of the ring. While he may have a reputation for being intimidating and tough, those who know him personally describe him as a loyal family man with a big heart.
Lesnar's success in the wrestling and MMA industries has made him a household name, and his legacy in both sports will undoubtedly be remembered for years to come. As he continues to make appearances in WWE and pursue other ventures, it will be interesting to see what the future holds for this legendary wrestler.