D3 Organic Supplements in Nigeria
May 8, 2022 2:12 pm
Orlu

,

Imo

,

Nigeria
D3 Organic Supplements.
Health benefits.
Super immune booster.
Detoxify and clean toxic waste.
Stem cell replicator.
Antioxidant.
Anticancer malaria typhoid asthma pile.
Strong antibiotics.
Helps in the treatment of all pathogenic infections.
Energy booster and organs renewal.
 to improve my libido.
Contact me to order the D3 Organic Supplements now.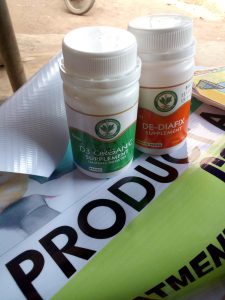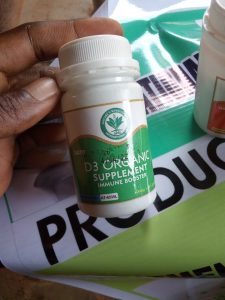 Also, see
IMMUNE SYSTEM: 10 TIPS TO STAY HEALTHY IN WINTER
Meet new friends on Anythingnaija
Category :

Vitamins & Mineral Supliments

products condition :

New

Pay with wallet seller is trusted :

Trusted

Sending money direct to this seller is at Your own risk :

MEET 1 ON 1 (Dont pay upfront)
Seller Information
Posted By
Valentine Obikee
Location
Omuma Oru East LGA Imo State
Orlu, Imo, Nigeria
Order Now
08064183XXX
Click to reveal phone number
Business Hours
We are currently open.
Open
Close
Monday
Open (24 Hours)
Tuesday
Open (24 Hours)
Wednesday
Open (24 Hours)
Thursday
Open (24 Hours)
Friday
Open Today (24 Hours)
Saturday
Open (24 Hours)
Sunday
Closed
Location
Omuma Oru East LGA Imo State,Orlu,Imo,Nigeria